PERMANENT MAKEUP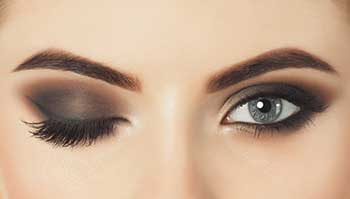 Permanent makeup, also known as Intradermal Pigmentation, is a revolutionary method of applying natural pigments into the dermal layer of skin. This state-of-the-art technique is medically proven and specifically designed to be completely safe.
Permanent makeup is used for a variety of cosmetic enhancements such as permanent:
eyebrows
eyeliner
lip liner/color
Other permanent makeup procedures include vitiligo, scar camouflage, areola restoration, hairline enhancement, and more.
At our Willowbrook, IL MedSpa it is performed using very fine, sterile, 100% disposable tips and supplies, to deposit pigment into the dermis.
---
MICROBLADING
Microblading is an advanced manual method of cosmetic tattooing or micro-pigmentation.
This method is ideal for anyone wanting to enhance the look of their eyebrows. The results are natural-looking, hair-like strokes, regardless of the amount of natural brow hair present.
Microblading is a multiple-step appointment process. For best results, new clients are offered one complimentary consultation with our specialist to discuss color, shape, and aftercare.
The first session will take approximately 2 hours. 6 weeks later a touch-up is a MUST to complete your final look.
Some may choose to have additional Touch-Ups in the future to achieve desired results.
Please be prepared that eyebrow color intensity will be significantly darker and sharper within the first few days of the procedure but fade significantly (approximately 30-40%) over the healing period.
Results and longevity vary greatly from person to person. However, we recommend a Touch-Up annually to retain the ideal shape and saturation of pigment.
---
PERMANENT EYELINER
Permanent Eyeliner frames the eyes and can make eyelashes appear thicker, darker, and fuller. It eliminates the need to apply eyeliner with (makeup) pencil or liquid eyeliner. It can enhance the shape or balance of the symmetry of individual eyes, create the illusion of larger eyes, or affect how the spacing of the eyes is perceived. Permanent Eyeliner can also enhance or intensify eye color and make eyes appear brighter.
For those who like a more natural look, eyeliner is enhanced on the base of the lashes making it appear as though you have full and thick lashes.
---
PERMANENT MAKEUP LIP
Performing a lip procedure will enhance and/or correct the natural symmetry of the mouth. It gives balance to the face because treatments can make the lips look smaller, bigger, or more even. Lip color adds youthfulness and the right color brings attention to the face and eyes.
---
PERMANENT MAKEUP PARAMEDICAL AREOLA
For women who have undergone mastectomies, or other breast surgery, or who may have irregular or fading areolas, this permanent paramedical breast restoration procedures are nothing short of a medical miracle. Our permanent areola repigmentation and nipple restoration techniques employ cosmetically tattooed micro-pigmentation as a way to restore the natural beauty of your breasts, so you can regain confidence in your femininity.
---
BEFORE & AFTERCARE
Absolutely No Sun, sweating, or tanning before the procedure or after the procedure for 10 days. Do not have a tan/sunburn on your face before your procedure. The tan will exfoliate taking color with it as it fades. If you show up to your appointment with a sunburn, you will be required to reschedule, and your deposit will be forfeited.
PERMANENT MAKEUP WILL NOT BE PERFORMED IF YOU ARE PREGNANT OR NURSING!!!!
Do not work out the day of the procedure as the body heat expands the pores. It is recommended not to sweat (heavily) for the first 10 days after the procedure. Sweat is salt and can prematurely fade the treated area.
IF YOU USE BOTOX, IT SHOULD BE PERFORMED EITHER 2 WEEKS BEFORE YOUR SCHEDULED PROCEDURE OR 2 WEEKS AFTER YOUR PROCEDURE.
Avoid direct shower water on the treated area after the procedure. Apply the Vaseline before showering to prevent soaps and shampoos from getting on the treated area. Absolutely NOTHING on the treated area..no water, no makeup, lotions, pencil….etc. for 10 days. Apply Vaseline before showering. After 10 days, use a gentle cleanser to clean them. Avoid scrubbing the treated area for 1 month.
Do NOT take Aspirin, Niacin, Vitamin E, and/or Ibuprofen unless medically necessary, 48-72 hrs before your procedure. Tylenol is fine.
Avoid sleeping on your face during the 1st 10 days after the procedure.
You MUST be off Retin-A or Retinols for 7 days before your appointment and avoid using them on or around the area for 30 days after. If used before 30 days, it can cause the pigments to fade prematurely. If you resume the Retin-A or Retinols after 30 days, please know that the continued use will fade your permanent makeup prematurely.
You have to be off Accutane for 1 year. NO Exceptions!
If you have oily skin, your results WILL appear softer (eyebrows can look solid) in appearance and may require additional procedures.
For dark Skin types please note that your permanent makeup will not appear as bold as lighter skin types. (Indian, African American, Filipino, etc.)
Avoid alcohol or caffeine before the procedure, this will minimize any oozing or swelling after the procedure.
Getting a procedure while on your menstrual cycle can make you hyper-sensitive at the procedure site.
If there are any blemishes, pimples, active cold sores, or irritation of the the skin of any kind, moles, or other skin imperfections in or around the area of the procedure, We WILL NOT be able to do the procedure until the blemish or area of concern is gone or the mole is removed and healed.
No swimming until the area is completely healed, salt water/chlorine can cause the pigments to fade or change in color. It is recommended to apply the Vaseline to the treated area/s before swimming even after healed to prevent the chlorine water/salt water from penetrating the area.
Only touch the treated areas with squeaky clean hands. Apply Vaseline with a Q-tip. This is a must. We do not want an infection.
DO NOT RUB, SCRATCH, OR PICK AT THE TREATED AREA. Let any scabbing or dry skin naturally exfoliate off. Picking can cause scarring.
Plan on scheduling your touch-up within the first 6 months.
---
REQUEST YOUR APPOINTMENT TODAY!
To request your appointment, please call (630) 934-2332 or contact us online today!
---
OUR LOCATION
Elborno Center
6747 Kingery Hwy
Willowbrook, IL 60527
Phone: (630) 934-2332
Serving patients in Willowbrook, Burr Ridge, Hinsdale, Westmont, Darien, Clarendon Hills and the surrounding DuPage County, Illinois communities.