CHEMICAL PEELS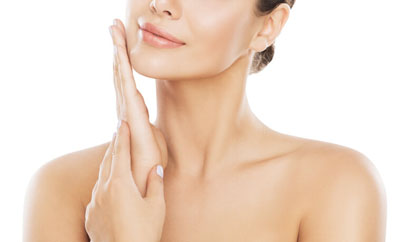 Chemical peels remove damaged outer layers of skin to make skin smoother, reduce scarring and remove blemishes. Ranging from mild to strong, there are three types of chemical peels: alphahydroxy acid (AHA), trichloroacetic acid (TCA) and phenol. The strength of each peel is tailored to the patient. Peels can be combined with other procedures, such as facelifts, for additional improvement to the skin. Chemical peels may be covered by insurance if they are performed for medical rather than cosmetic reasons.
Chemical peels are performed in a plastic surgeon's or dermatologist's office, or an outpatient surgical center. Anesthesia is not required because TCA and phenol have anesthetic properties and AHA produces only a slight stinging.
Chemical Peels we use at our clinic:
Glytone Peels
Skinbetter Science Peels
TCA Peels
Jessner's Peels
Salicylic Acid 30% Peels
AHA 70% peels
PCA Peels
The Perfect Derma Peels
Vi Peels
PRX-33T
Yellow Peels
SkinMedica Peels
Medical Grade high % Peels
---
WHO ARE CHEMICAL PEELS FOR?
Chemical peels are for everyone. Whether your skin is dry, oily, combination , or even sensitive, there is a chemical peel treatment that will work for you.
---
WHAT DO CHEMICAL PEELS IMPROVE?
Chemical peels are safe and effective in improving and preventing most skin conditions:
Aging
Acne
Discoloration
Sensitive skin/rosacea
---
WHY DO I NEED A CHEMICAL PEEL?
Our skin naturally exfoliates, gently shedding dead skin cells so subtly that most of us don't even notice. However, as we age, this process tends to slow, resulting in a dull complexion.
---
HOW DO CHEMICAL PEELS WORK?
Chemical peels speed up the exfoliation process, encouraging cell turnover that leaves the skin looking fresh and healthy. The result is exfoliation after a treatment, often seen in the form of peeling or flaking that lasts a couple of days. Ingredients in the peel solution are also working to create new cells that function properly, not only visibly improving the skin but correcting from within.
---
SIDE EFFECTS OF CHEMICAL PEELS
A phenol or TCA peel can result in tingling or throbbing, reddened skin, a crust or scab, and significant swelling that lasts depending on the strength of the peel used, about a week. With a phenol peel, eyes may be swollen shut at first, and the patient may be put on a liquid diet and advised to keep talking to a minimum. Any tape used is removed after a day or two. AHA peels can cause temporary stinging, redness, and irritation, as well as flaking or crusting. After a chemical peel, the skin must be protected from the sun.
---
REQUEST YOUR APPOINTMENT TODAY!
To request your appointment, please call (630) 934-2332 or contact us online today!
---
OUR LOCATION
Elborno Center
6747 Kingery Hwy
Willowbrook, IL 60527
Phone: (630) 934-2332
Serving patients in Willowbrook, Burr Ridge, Hinsdale, Westmont, Darien, Clarendon Hills and the surrounding DuPage County, Illinois communities.