What is permanent makeup?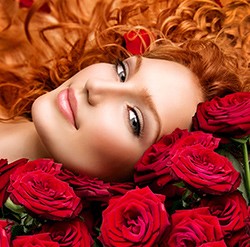 Permanent makeup, also known as Intradermal Pigmentation, is a revolutionary method of applying natural pigments into the dermal layer of skin. This state-of-the-art technique is medically proven and specifically designed to be completely safe. Permanent makeup is used for a variety of cosmetic enhancements such as permanent eyebrows, eye liner, and lip liner/color. Other permanent makeup procedures include vitiligo, scar camouflage, areola restoration, hairline enhancement, and more. Permanent makeup has also been used to cover-up stretch marks, birthmarks, freckles/age spots, and uneven skin discolorations.
Meet the Specialist!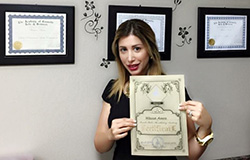 Wasan is also a part of The Society of Permanent Cosmetic Professionals, which represents professionals in the industry who are dedicated to promoting the ideals and standards of the SPCP, offering cosmetic tattooing that is conducted in accordance with safety standards specific to the permanent cosmetic process, and those who stay abreast of and participate in industry activities.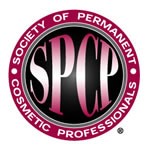 At Bellasense Med Spa meet our licensed Permanent Cosmetic Specialist and Professionals to give you a look you'll enjoy for years to come. Wasan is our micropigmentologist who is trained in Bloodborne Pathogens and Infection control for tattooing. Also, certified in Paramedical procedures and eyelash extensions, Wasan is a certified aesthetic consultant who is always searching for the most advanced equipment and techniques, to bring the most high quality pigments and innovative techniques for the best outcome.
Lip Liner

Performing a lip procedure will enhance and/or correct the natural symmetry of the mouth. It gives balances to the face because treatments can make the lips look smaller, bigger or more even. Lip color adds youthfulness and the right color brings attention to the face and eyes.


Eyebrows and Hair Stroke
The Intradermal Pigmentation procedure for eyebrows can mimic the appearance of hair in the brow line. Anyone who desires more fullness of the brows will love the procedure (and the time saved not applying makeup!) Those who used to apply pencil can go swimming, play tennis, or wipe their forehead without the embarrassment of losing their eyebrows. Those suffering from alopecia (hair loss) are pleasantly surprised at how natural it looks.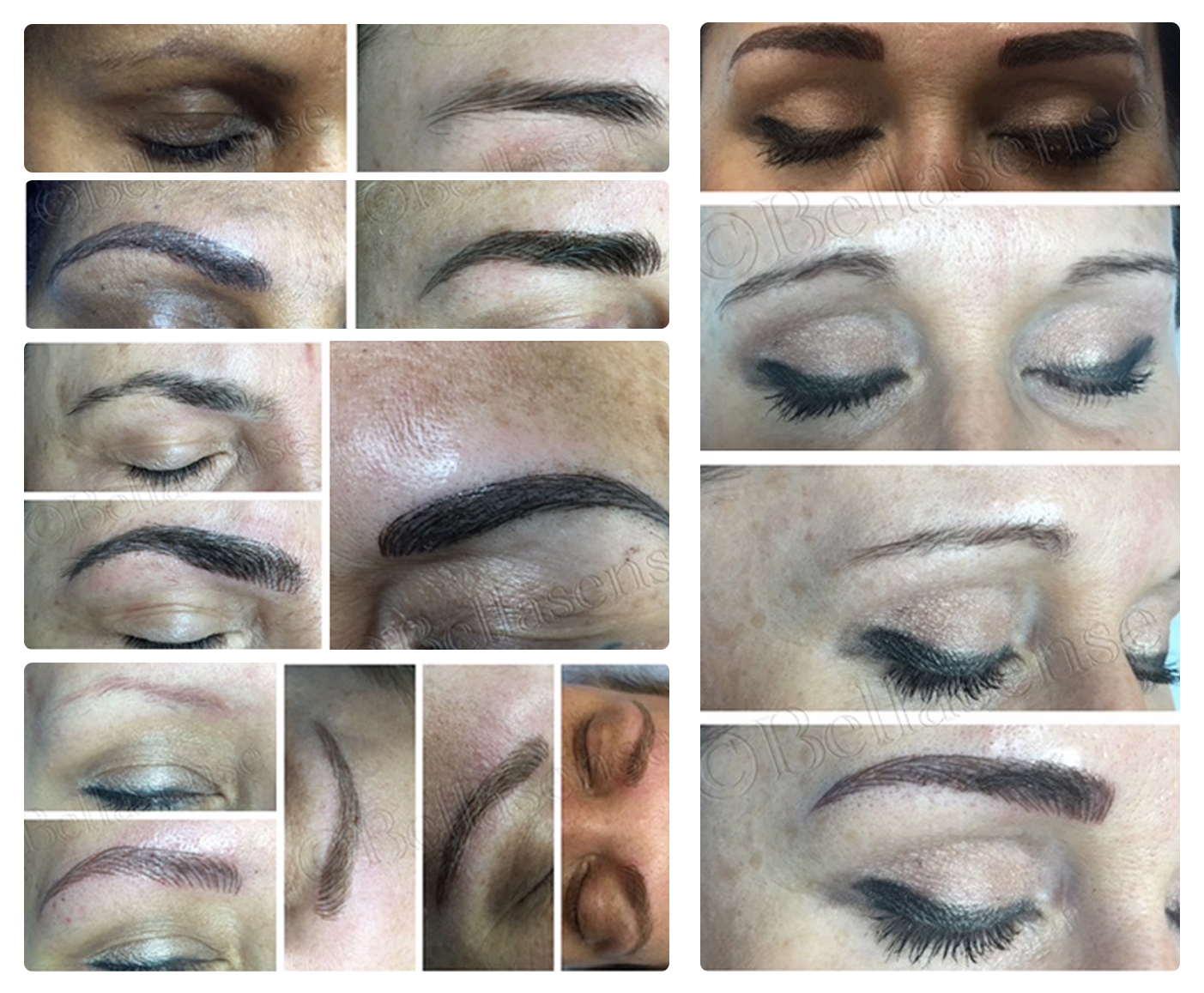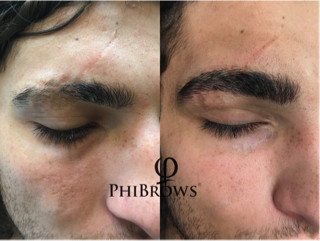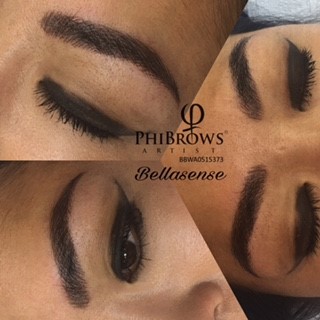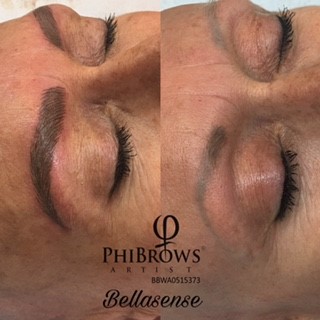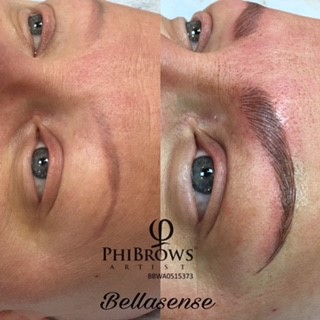 Eyeliner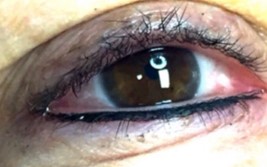 A subtle, natural look, mimicking thousands of tiny eyelashes with the implantation of pigments in the lash line is popular with both male and female clients. Additional shadowing of color can be added for a soft natural liner or a bolder, definite line can be achieved. Ophthalmologists recommend Intradermal Cosmetic procedures for those who are allergic to conventional makeup and for those wearing contact lenses.


Paramedical Areola
For women who have undergone mastectomies, other breast surgery, or who may have irregular or fading areolas, these permanent paramedical breast restoration procedures are nothing short of a medical miracle. Our permanent areola repigmentation and nipple restoration techniques employs cosmetically tattooed micro pigmentation as a way to restore the natural beauty of your breasts so you can regain confidence in your own femininity.
Xtreme Eyelash Extensions
Introducing Xtreme Lashes® Eyelash Extensions, your ultimate answer for longer, thicker, more beautiful-looking eyelashes. Developed to mimic your natural eyelashes, each Xtreme Lashes Eyelash Extension is individually applied to a single eyelash, resulting in a gorgeous, natural appearance. Using a proprietary adhesive, Xtreme Lashes Eyelash Extensions are only applied by a trained and certified Xtreme Lashes Eyelash Extensions Stylist. Xtreme Lashes Eyelash Extensions are not traditional false eyelashes, eyelash flares or implants. Safe and comfortable to wear, Xtreme Lashes Eyelash Extensions are never applied directly to your skin or eyelid. With routine touch-ups every three to four weeks, you can have amazing eyelashes indefinitely.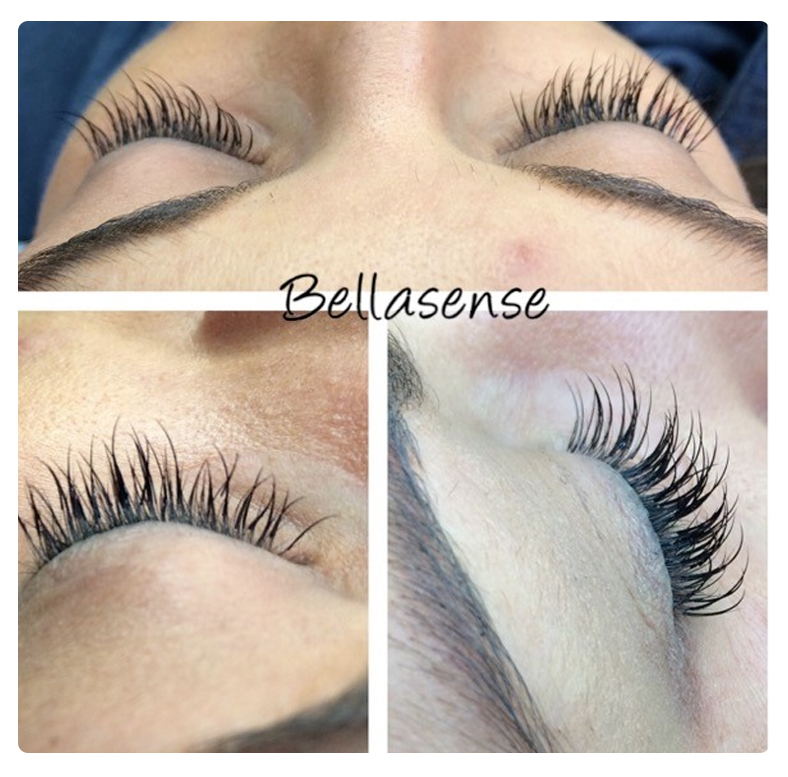 Who benefits from permanent Makeup?
Active people that enjoy exercising, hiking, dancing, or swimming.
Busy women with limited time to apply makeup.
People with limited mobility or eyesight.
Alopecia and vitiligo sufferers, as well as cancer survivors greatly benefit from the confidence permanent cosmetics provides.
People with allergies to conventional makeup.
Anyone that wants to wake up every day with perfectly applied makeup!
Before Treatment
A full and in depth consultation is carried out at the time of your appointment to understand your skin suitability and realistic expectations of permanent make-up. All colors and shapes are customized to each person! I will always draw on and measure first to make sure this is your desired shape. A consent form will be filled out to ensure we have all the medical information necessary for the procedure. Your photo will be taken and we will apply topical anesthetic cream to start your numbing process so you will be comfortable during the procedure. and the initial measurements will be marked and drawn on first to make sure this is you desired shape and get your approval before we start.
During Treatment
A Topical anesthetic will be re-applied during procedure keeping you comfortable. I use either a digital machine or a hand tool to achieve the desired look. You will feel me working on you, but the procedure is tolerable and pain is under control. If you experience pain during my work, I will stop and re-apply liquid anesthetic to give you more comfort.
After Treatment
When the treatment is finished some after care cream will be applied. You will be advised on after care and will be given an after care leaflet. The treatment area may feel sensitive. With eye liner or lip treatments you may have some swelling which should settle down within a few hours.
Follow Up Treatment
You will be booked in for your follow up treatment to complete the final adjustments. This will ensure that your enhancement will be beautiful. Your follow-up appointment can be any time between 6-8 weeks from your initial treatment.
Before and After Care:
Absolutely No Sun, sweating, or tanning prior to the procedure or after the procedure for 10 days. Do not have a tan/sunburn on your face prior to your procedure. The tan will exfoliate taking color with it as it fades. If you show up to your appointment with a sunburn, you will be required to reschedule and your deposit will be forfeited.
PERMANENT MAKEUP & SKIN NEEDLING WILL NOT BE PERFORMED IF YOU ARE PREGNANT OR NURSING!!!!
Do not work out the day of the procedure as the body heat expands the pores. It is recommended not to sweat (heavily) for the first 10 days after the procedure. Sweat is salt and can prematurely fade the treated area.
IF YOU USE BOTOX, IT SHOULD BE PERFORMED EITHER 2 WEEKS PRIOR TO YOUR SCHEDULED PROCEDURE OR 2 WEEKS AFTER YOUR PROCEDURE.
Avoid direct shower water on the treated area after the procedure. Apply the Vaseline prior to showering to prevent soaps and shampoos from getting on the treated area. Absolutely NOTHING on the treated area..no water, no makeup, lotions, pencil....etc. for 10 days. Apply Vaseline before showering. After the 10 days, use a gentle cleanser to clean them. Avoid scrubbing the treated area for 1 month.
Do NOT take Aspirin, Niacin, Vitamin E and/or Ibuprofen unless medically necessary, 48-72 hrs prior to your procedure. Tylenol is fine.
Avoid sleeping on your face during the 1st 10 days after the procedure.
You MUST be off Retin-A or Retinols for 7 days prior to your appointment and avoid using on or around the area for 30 days after. If used before 30 days, it can cause the pigments to fade prematurely. If you resume the Retin-A or Retinols after the 30 days, please know that the continued use will fade your permanent makeup prematurely.
You have to be off Accutane for 1 year. NO Exceptions!
If you have oily skin, your results WILL appear softer (eyebrows can look solid) in appearance and may require additional procedures.
Dark Skin types please note that your permanent makeup will not appear as bold as lighter skin types. (Indian, African American, Filipino, etc.)
Avoid alcohol or caffeine prior to the procedure, this will minimize any oozing or swelling after the procedure.
Getting a procedure while on your menstrual cycle can make you hyper-sensitive at the procedure site.
If there are any blemishes, pimples, active cold sores, irritation of the skin of any kind, moles or other skin imperfections in or around the area of the procedure, We WILL NOT be able to do the procedure until the blemish or area of concern is gone or the mole is removed and healed.
No swimming until the area is completely healed, salt water/chlorine can cause the pigments to fade or change in color. It is recommended to apply the Vaseline to the treated area/s prior to swimming even after healed to prevent the chlorine water/salt water from penetrating the area.
Only touch the treated areas with squeaky clean hands. Apply Vaseline with a Q-tip. This is a must. We do not want an infection.
DO NOT RUB, SCRATCH OR PICK AT THE TREATED AREA. Let any scabbing or dry skin naturally exfoliate off. Picking can cause scarring.
Plan on scheduling your touch-up within the first 6 months.