Advanced Permanent Makeup Cosmetic Training
WE ARE BOARD CERTIFIED
Dr. Elborno Academy is approved to operate by the Private Business and Vocational Schools Division of the Illinois Board of Higher Education, School licenses or questions about licensing can be verified at: www.ibhe.org
IS YOUR SCHOOL STATE BOARD CERTIFIED?
IS YOUR SCHOOL REGISTERED WITH THE STATE HEALTH DEPARTMENT AS A TATTOO ESTABLISHMENT?
IS YOUR SCHOOL COMPLIANT WITH THE REQUIRED ANNUAL INSPECTION?
IS YOUR TRAINER A MEMBER OF THE SOCIETY OF PERMANENT COSMETIC PROFESSIONALS (SPCP) AND MAINTAIN ACTIVE CPCP CREDENTIALS?
DOES YOUR TRAINING MEET THE SPCP MINIMUM REQUIREMENTS OF 100 TOTAL HOURS?
IS YOUR TRAINER QUALIFIED AND HAS YEARS OF EXPERIENCE?
WILL BE ABLE TO COMPLETE AT LEAST 3 FULL PROCEDURES ON LIVE MODELS ON MY OWN DURING CLASS?
DOES YOUR TRAINING AND CURRICULUM INCLUDE A MEDICAL COMPLICATIONS THEORY LECTURE BY A PHYSICIAN DIRECTOR?
DOES YOUR SCHOOL OFFER AN ONGOING SUPPORT FOR THE STUDENTS?
ENROLLMENT INFORMATION
The minimum age of acceptance into the training program is 18 years
(You are responsible for contacting your own state regulations and requirements for Permanent Cosmetic Tattooing.)
Visit the SPCP.org for your states regulations contact.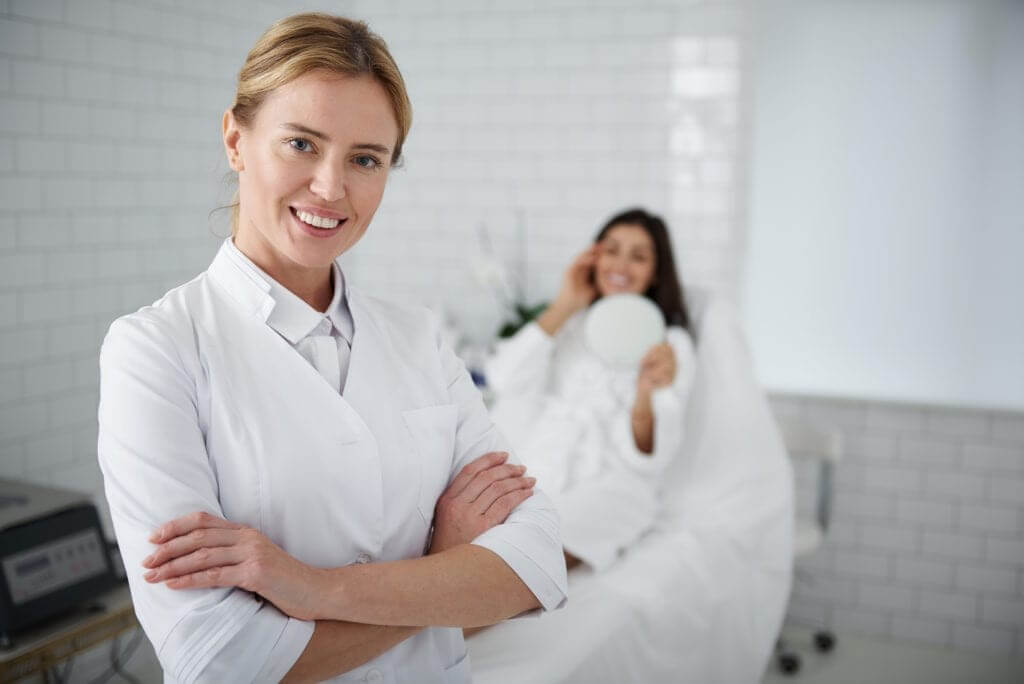 Basic program consists of 100 hours Minimum 35hrs of home study with a workbook 65hrs class room. This is min required by the Society of Permanent Cosmetics Professionals (SPCP). You will be working on practice pads and live models for all procedures and you will receive a certificate of training upon completion of class. Our program and training is not like any other basic training, our training is supervised under our physician director Dr. Elborno where he educates and lecture students during our theory training about medical complications, and medical concerns. We focus on each individual to make sure they understand the medical aspect of skin layers, skin conditions, complications and how to deal with certain complications, client history, pre- and post-treatment.
Training hours vary from state to state and you are required to contact your states required departments.
Introduction
At Dr. Elborno Academy we provide Permanent Makeup Training Program and Microblading Training also known as Micropigmentation, tattoo makeup or cosmetic tattooing, that will help you to get started in this rapidly growing, lucrative field. Our goal is to provide you with a solid theoretical foundation coupled with practical, hands-on experience, and ongoing support that will set you ready for your future career. We recognize that every student's learning curve is different and specialize in highly individualized one-on-one or small group instruction that allows us to custom tailor your curriculum and schedule to meet your special needs.
Our classes are presented using numerous educating techniques such as, lectures, power point presentations, live demonstrations, discussions, medical concerns and answers, medical complications lecture by our director Dr. Elborno, color theory and formula workbook, and lots of hands-on training is what makes our classes the most comprehensive in our industry today. Are classes are designed to have a small class setting to ensure more one-on-one time with each student. With our program you learn the safest, most effective Permanent Makeup application and techniques as well as foundations of starting your business, marketing, and how to become successful. We will cover topics relevant for your business such as:
Introduction to Permanent Makeup Cosmetics
Set up Requirements
Client consultations
Health Requirements
Medical Complications
Sanitation and Sterilization
Client Preparation and Artistic Techniques
Color Theory
Review of Proper Forms
Our Mission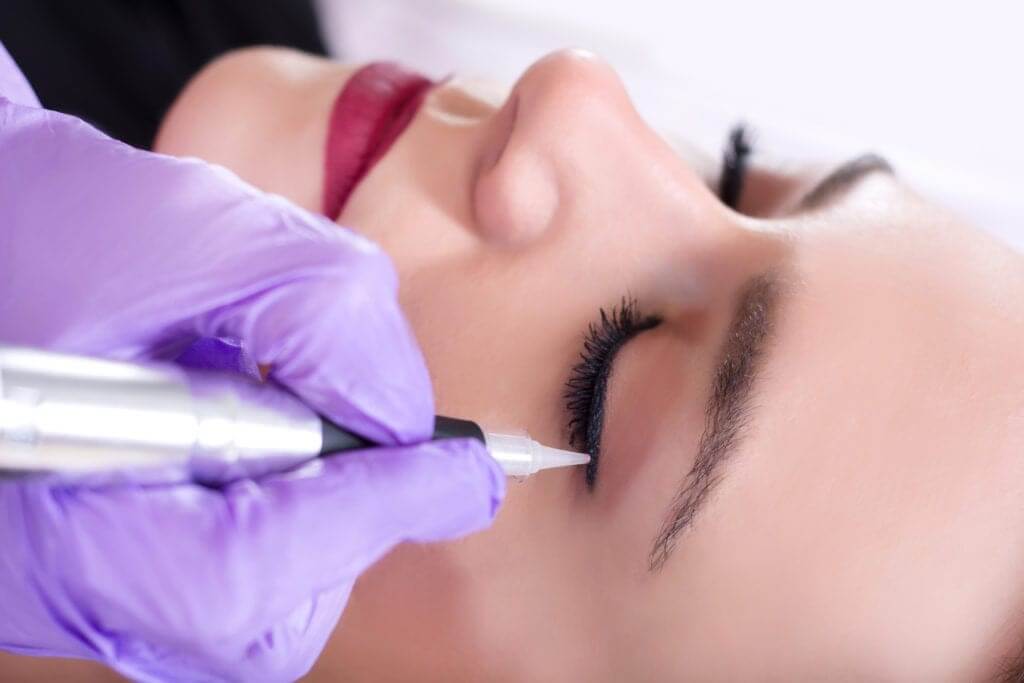 The mission of Dr. Elborno Academy is to serve the public with the most aesthetically perfect permanent cosmetic procedures within the most through, professional and clean environment in the permanent cosmetics field. We create and promote higher standards of education, training, performance, ethics, and safety for permanent makeup artists, traditional tattoo artists, and branding professionals. We work with Alopecia (loss of hair) clients, paralysis of the face, clients with poor eyesight or shakey hands that can no longer apply their makeup well, athletes who perspire a lot and dislike their eyebrows, eyeliner, or lip liner smudging, clients with sparse eyebrow hairs or lashes that need a definition, clients with small scars on their brows, or lips etc. that is why it is very important to us to ensure clients the most effective and gratifying permanent cosmetic experience and techniques.
Our Objective
Students will receive a certificate of training for permanent cosmetics after completing the course and demonstrating your skills. Also, you will receive ongoing support with our Academy which is necessary for success. Classes will include a kit, equipment and supplies needed for the class and to work on during class. Models are also provided for you. Wil will also be supplying our students with their first machine, pigments, starter pack. Small class setting is offered at our Academy. Students will learn the different methods and techniques for eyebrows in 3D Microblaing. A business plan will be specially designed for each student based on their visions and goals. Upon finishing the program, you will receive an official certificate to start your career as a professional Permanent Makeup Artist.
Our program and training will cover:
Machines - Learn about the different types of machines used for the application of Permanent makeup.
Hand Tools - Learn about the different types of needles that are used for the application of eyebrows & eyeliner.?
Color Theory - Understanding Color Theory is one of the main factors in developing a successful career in Permanent Makeup. Applying color theory to the field of permanent makeup requires the knowledge of pigment and skin tone = final results!?
OSHA Standards - Get the latest information on governmental regulations concerning sterilization & decontamination. Learn proper procedures in setting up & breaking down your workstations. We also cover MRI Safety, the dangers of Hepatitis C, HIV, blood borne pathogens & OSHA Standards.
Business Practices & Marketing - In this portion of the class we discuss "industry standards" for finding a good location, setting up your business and what to pay or not pay for rent, sales and how to service your clients during a consultation; networking & marketing; the availability of support when you become a member of a national or local permanent makeup organization.?
Aftercare - Learning aftercare and the importance of educating your clients on aftercare are discussed. An educated client is a happy client.
Preparation - You will learn which topical anesthetics to use to numb the brow and how you can save time and money by mixing your colors and designing brow shape while waiting for client to numb.
Eyebrow Shaping and Design - Learn the proper way to draw brows! We instruct you in the proper techniques of placement, symmetry, and choosing the best color for your client. As the beauty industry has said for many years "brows are "sisters" not "twins". We discuss how to get your client to see their brows as a vital part of their whole face, not just matching brows.
Application - You will work with your instructor on performing an actual eyebrow procedure learning technique, stretching and the difference between regular eyebrows and hair strokes eyebrows. Also, you will learn and work under supervision of the instructor to perform lip liner, full lips, and eyeliner.
Meet the Trainers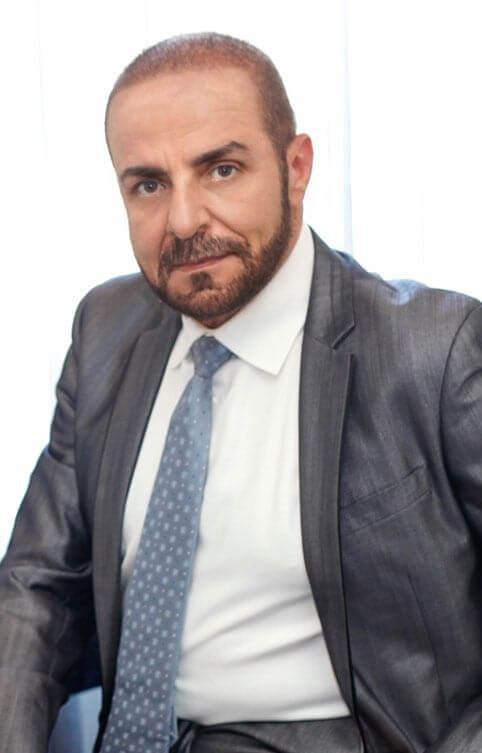 Ahmed Elborno, MD
Ahmed Elborno, M.D is the Owner and Director of Dr. Elborno Academy and Bellasense Med Spa. He is the director of the Pain Center of Excellence at Hinsdale Hospital. He holds board certifications from the American Board of Anesthesiology, subspecialty in Pain Medicine, American Board of Pain Medicine. Competence and Narcotic Certification, American Board of Minimally Invasive Spine Specialists, The American Board of Anti-Aging & Regenerative Medicine (ABAARM). American Board of Interventional Pain Physicians (ABIPP), and the Fellow of International Pain Physicians (FIPP).
Before Joining Adventist Hinsdale Hospital, he was the Department Chairman of Anesthesia and Peri-operative Pain at Rush Oak Park Hospital, Assistant Professor of Anesthesiology at Rush Presbyterian- St. Luke's Medical Center of Chicago. He completed his fellowship in Pain Medicine at Rush Presbyterian- St Luke's Medical Center of Chicago, and his residency in General Surgery and Anesthesia at Loyola University Medical Center.
He holds particular pharmacological and clinical experience that allowed him to be a national and international speaker and instructor for many medical device companies and pharmaceutical companies. He teaches minimally invasive procedures to other practitioners nationally and internationally. He has been also a speaker and instructor for spinal cord stimulation and percutaneous disc decompression.
He is national and international speaker in a variety of pain conditions including and not limited to back pain and pinched nerve pain due to herniated disc or failed back surgery.
Ahmed Elborno has traveled the world far and wide to train with the best in Permanent Cosmetics to advance his skills and learn cutting edge procedures. He is a master artist trained by Branko Banic, Anna Savina and Biotek, and certified permanent cosmetic professional by the Society of Permanent Cosmetic Professional Organization SPCP.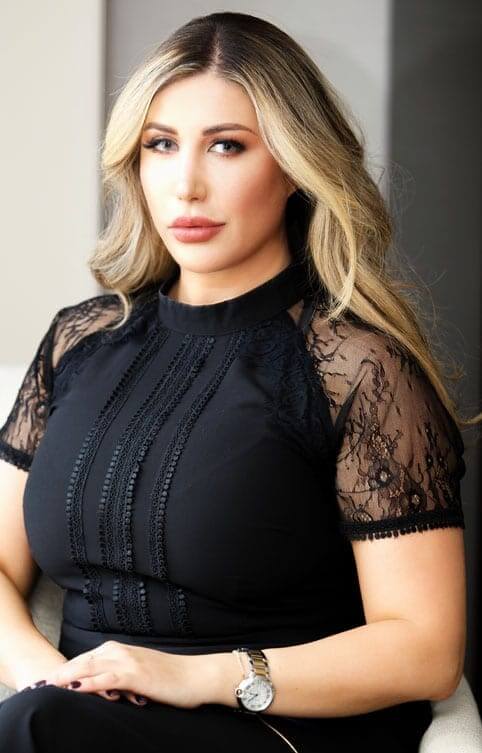 Wasan Ahmad
Permanent Makeup by Wasan,
Director of Bellasense Med Spa & Dean of Dr. Elborno Academy. Licensed, Certified Master diploma of Micropigmentation, Microblading Artist, and Certified Aesthetic Consultant.
Meet our licensed Permanent Cosmetic Specialist and Professionals to give you a look you'll enjoy for years to come. Wasan is our micropigmentationist who is trained in Bloodborne Pathogens and Infection control for tattooing. Also, certified in Paramedical procedures and eyelash extensions. Wasan is a certified aesthetic consultant who is always searching for the most advanced equipment's, to bring the highest quality and innovative techniques for the best outcome. Aside to her success, Wasan has traveled many years to train with the best in Permanent Makeup Cosmetics to advance her skills and learn cutting edge techniques. She was trained by many international masters of Permanent Makeup, including Branko Babic, Anna Savina, and Biotek. She is a member of SPCP for many years.
Wasan is also a certified aesthetic consultant and has her background degree in health and science with an extensive skin care experience who focuses on a variety of skin care conditions including hyper-pigmentation, acne, excessive hair, laser hair removal, skin tightening, aged skin, dermal fillers and Botox, non-surgical face lift by Threads. She works with a variety of skin care lines and peels to help your skin reach its potential and ultimate luster.
Wasan has been trained under Dr. Elborno board certified and fellowship in Anti-aging for many years which gave her the experience and initiatives to manage the luxurious Med Spa. With her artistic soul, beauty knowledge, business and management experience, her mission is to give her clients the outmost professional treatments in the cosmetic and aesthetic industry.
Highlights Include:
Licensed by the Florida Department of Education
All Graduates will receive an official diploma backed by the Department of Education
Doctor Supervised
Board certified micropigmentation instructors on staff
Red Cross certified in Universal Precautions and Infection Control
Fully Insured- "Hands on" live model clinic
Graduates receive discount on malpractice insurance
Rotary equipment included with tuition.
Class schedule for 2020 will be posted on the website soon!
The minimum age of acceptance into the training program is 18 years
Academy location:
6747 Kingery highway
Willowbrook, IL 60527
630-568-3862
Tuition and fees:
For 7 days, basic training is $4200
$500 hundred nonrefundable fee is due when you register for the basic training.
$3700 is due two weeks prior to class date
Complaint procedure
Any questions concerning this training program which have not been satisfactorily answered or resolved prior to class should be directed to the Academy Director Dr. Elborno at 6747 kingery Hwy, willowbrook, IL 60527. Or contact us by phone at 630-568-3862.
Complain policy:
Dr. Elborno Academy will provide the Board of Education address, phone number, and internet website for reporting complaints. You can refer to our website at www.elbornocenters.com , or contact us at 630-568-3862, or go to www.ibhe.org under consumer information and click online complaint system:
Filing a Complaint
Go to www.ibhe.org under consumer information, click on online complaint system. Or contact them at:
Illinois Board of Higher Education
Division of Private Business and Vocational Schools
1 N. old state capital plaza ste 333
Springfield, IL 62901