In youth, facial beauty often is represented in a "V-shape," in which a slim face tapers down to a sharp end at the chin and is accompanied by a sleek jawline.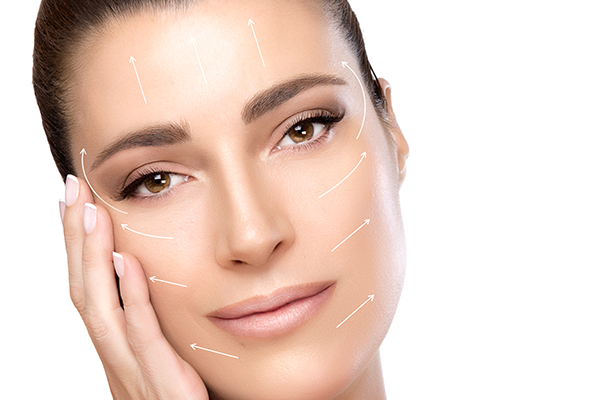 Over time, gravity begins work against us—the tissue in our face begins to lose shape and the effects of aging begin to drastically take their toll on our appearance. Yet, the thought of invasive plastic surgery to combat the effects of aging remains a distant, perhaps fear-inspiring thought for most due to the pain and discomfort often associated with surgical procedures, as well as the cost and the amount of downtime it requires. Luckily, minimally-invasive procedures are available to revitalize your appearance and erase the signs of aging. The Elborno Center-BellaSense Med Spa can help you rejuvenate your facial appearance through a simple yet effective NovaLyft non-surgical face lift utilizing NOVATHREADS. NOVATHREADS NOVATHREADS are hypodermic needles preloaded with polydioxanone (PDO) absorbable sutures. PDO sutures are more traditionally used during open heart surgery and are one of the safest materials to implant into the body. By injecting PDO sutures into facial tissue, your body activates its natural repair mechanisms, stimulating new collagen growth to the area. Over the course of 4-6 months, your body fully absorbs the PDO suture and repairs the surrounding facial tissue for controlled healing beneath the skin.
What to Expect During Your NovaLyft Procedure
Your healthcare provider at The Elborno Center-BellaSense Med Spa will insert the hypodermic needle into the subdermal level of skin and inject the PDO thread. The PDO threads of a NovaLyft procedure have "barbs" which will provide grip underneath the skin to help lift it. The sutures can be pulled in 1 or 2 directions, depending on your facial needs, to create instant skin repositioning. Each thread only takes a few minutes to insert and position properly. As your body's repair mechanisms stimulate collagen growth to the area over the next several months, your lift will become secure.
The NovaLyft procedure provides you natural results without the need for surgery. Considered a lunchtime procedure with minimal discomfort, NovaLyft can eradicate years of aging from your face to restore a youthful, radiant appearance.
Before and After Images