Naprapathy is a system of manually applied movements both passive and active designed to bring motion with consequent release of tension into abnormally tensed and rigid ligaments, muscles, and articulations of the human body. These tissues and structures are normally movable, flexible, and resilient.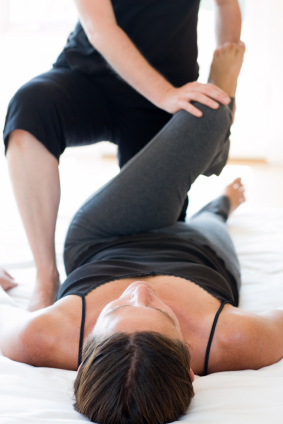 Naprapathy's philosophy is based upon a belief that all biological processes are aimed at survival and perpetuation of the species, and that these processes are responsible for healing and rehabilitation of the human organism.
Naprapathy contends that a favorable internal environment is essential for growth, development and maintenance of normal health. Naprapathy's procedures assist the body to maintain this favorable internal environment by releasing points of tension and by the use of rational dietary and hygienic measures.
CONNECTIVE TISSUE DISORDERS TREATED BY NAPRAPATHS / NAPRAPATHIC PHYSICIANS
Back Pain
Joint Pain
Neck Pain
Nerve Pain
Inflammatory Pain
Sprains/ Strains
DOCTORS OF NAPRAPATHIC MEDICINE
Naprapaths correct and restore tissue health (i.e. connective tissue, muscle tissue, nerve tissue, bone tissue) through out the body through:
Targeted Nutrition
Spinal correction and Alignment
Physical Medicine
RESTORE BALANCE AND LIVE PAIN FREE!