Bio-Identical Hormone Replacement Therapy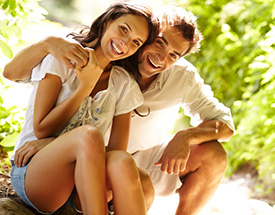 Aging can be a scary prospect. In addition to the general stress and pains of growing old, we go through a number of physical and mental changes. For women, menopause is a major concern while men deal with andropause and low testosterone.
Many age-related issues are the result of hormonal imbalance. Your body has a complex collection of glands called the endocrine system. Each of these glands generates crucial hormones, such as testosterone, estrogen and progesterone. Excessive or reduced levels of these hormones can wreak havoc on your system.
What is Bio-Identical Hormone Replacement Therapy?
BHRT is a way to fight aging and balance your hormones. It does this with the use of chemically and biologically identical hormones. This makes BHRT a better choice than conventional hormone replacement therapy, which uses synthetic hormones.

The natural hormones used in BHRT can be administered with a number of delivery methods. They include:
Pills
Injections
Pellets
Creams
Gels
Skin patches
Bio-identical hormone replacement therapy generally falls in to two categories: BHRT for Women and BHRT for Men.
Bio-Identical Hormone Replacement Therapy for Women
Many women seek bio-identical hormone replacement as a way to combat menopause. After women hit a certain age, their body goes through this drastic change. Menopause can also be caused at any age by a woman who has received a hysterectomy.

Some of the more alarming signs and symptoms of female hormonal imbalance include:
Hot flashes
Weight gain
Low libido
Fatigue
Depression
Mood swings
Migraines
Bone density loss
Memory loss
Bio-Identical Hormone Replacement Therapy for Men
Just as women suffer from menopause, men deal with andropause. Andropause is often synonymous with low testosterone. As a man ages, his testosterone levels drastically decrease and lead to the condition also known as Low-T.
Low testosterone symptoms include:
Low sex drive
Fatigue
Muscle loss
Depression
Joint pain
Memory loss
Poor concentration
Bio-Identical Hormone Replacement Therapy Results
Regardless of the delivery method, men and women who are treated with bio-identical hormone replacement therapy see noticeable results.
Those treated with BHRT can see:
Increased sex drive
Weight loss
More energy
Reduced pain
Better mood
Regained strength
Mesotherapy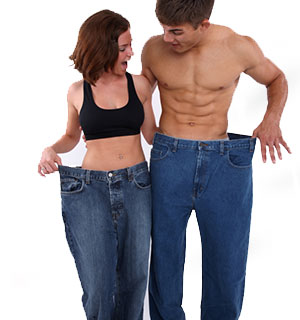 Mesotherapy, a cutting-edge treatment that's popular in Europe, provides virtually pain-free and minimally-invasive fat reduction. If you're curious about eliminating your problem fat, please contact us.
How Mesotherapy Works
Mesotherapy is performed with several small injections at the area where fat will be reduced. Contained in these injections is a combination of medications, vitamins and natural extracts that will melt the cellulite in the area away.
The primary difference between mesotherapy and traditional weight loss surgery is cellulite. Where mesotherapy targets and eliminates tricky, body-misshaping cellulite, liposuction and other surgeries actually make it more visible.
What to Expect With Mesotherapy
Mesotherapy appointments are brief and near-painless. Because the needles involved in the procedure are so small, most patients report only a slight stinging sensation. Depending on your personal preference, a numbing cream may be applied to the skin before the procedure.
A typical mesotherapy treatment plan is made up of multiple sessions, which provides consistent results and can be scheduled to fit your needs. Results vary, but some patients see fat-reduction results after just one treatment.
In addition to overall fat reduction, mesotherapy is also ideal for targeting trouble spots such as love handles and saddlebags. Mesotherapy has also been used to treat:
Sagging skin
Wrinkles
Acne
Stretch marks
Light scars
How to Get Started
If you're interested in the aesthetic uses of mesotherapy, please contact us.
Weight Management

Losing weight for those who struggle with it is usually a big challenge. But you are not alone.
Unmonitored weight loss plans, diets, and exercise programs simply do not help in knocking off those extra pounds. Why? They rarely take the required comprehensive approach that a medically supervised weight loss program will provide.
You may think that you've exhausted all weight loss solutions, and that there is no more hope, but infact, there are other options that we are proud to offer. Our weight loss plans are specially desgined for you that have garuanteed results.
Medical Weight Loss

A professionally supervised medical weight loss program is the key to your success. With the aid of a structured, holistic, medical approach, weight loss is no longer an insurmountable challenge. Shedding excessive pounds now becomes an achievable goal that can be realized relatively quickly, and most importantly, safe for your health.
A well-designed customized medical weight loss program goes far beyond dieting and exercise regimens. A comprehensive medical approach is used to incorporate fat reduction strategies that fit your specific needs. Our successful medically supervised weight loss program typically includes:
Customized weight loss plan (with and without HCG)
Body Sculpting (using Lipo-Light or TriPolar Radiofrequency)
Nutrition planning
Body detoxification
Dietary supplementation
Vitamin supplementation
Hormone replacement
Healthy exercise
Trained medical supervision
Lipo-Light body sculpting is the latest body scultping treatment available. Using the power of light therapy, Lipo-Light is the natural and healthy way to losing inches. The twenty minute treatment is non-invasive, relaxing and totally pain free. With regular use you can expect to lose in the region of 3 to 7 inches. It triggers lipolysis in fat cells which causes fatty acids to be broken down and released. It stimulates fibroblasts, strengthening the collagen and elastin fibers to tone and tighten your skin.
A medical weight loss program is strictly supervised by a trained and experienced physician who will ensure that the execution of your weight loss plan is successful and conducted with the best interest of your health in mind.

With advancements in TriPolar RadioFrequency the pain has been eliminated in a more effective skin tightening technique. By generating heat deep in the tissue , there is a rush of collagen creating noticeably tighter skin. The treatment is perfectly comfortable with only warm sensation delivered during the session.